Sports
At St Luke's we encourage children to take part in a wide variety of sporting activities so that they have the confidence to grow as individuals and learn about the positive aspects that team sports can bring.
Please view our Sports Blog here or click on the images below to see more of our recent events.
Running Challenge
Class 3 and 4 split into house teams (boys and girls) to find out which team/ group can cover the most distance in a set time. Each team marked their runners using the 100 track to measure distance. By the end of this both classes together had covered 8km. Not bad at all.
The children were so keen that they want to do it again!
Swimming
Congratualtions those swimmers who have been awarded lifesaving badges
Tennis Taster
We have welcomed Katie, an international tennis coach, to our school. The children in each class really enjoyed these tennis activities. Everyone had a smile on their face. Each group played some active games, competed against each other and developed hand eye coordination. Those who took part have been invited to a tennis open day at Helsby Tennis Club.
Personal Best Challenge
We have been setting our personal best times and amounts across a variety of things. These include a 5 min run on our track, hitting a tennis ball with a racket, bouncing a tennis ball, passing a ball around your back and jumping a hurdle.
With lots of practice and perseverance we are hoping that each person can set a new personal best.
District Sports 2018
Wow!!! What an event. This has been our most successful year ever at this event. It was one of the hottest days of the year but all of our athletes excelled. Some children even raced against children in an older year group! Special mentions to the parents and spectators who created an amazing atmosphere. Next year we will practice for tug of war!
We ran, skipped, sprinted and shuttled amongst other events. Mr Taylor commented on the resilience shown by all who took part. We are all very proud. See our sports bolg for more images of this event.
Sports Day 2018
What a great day for sport! We had children from FS1 all the way to Year 6 take part in this successful event. We had sprinting, skipping and sack races. Combine this with bean bag balances, hurdles and lots of cheering parents made this an amazing event to take part in. Lots of children helped set up for events and took part. Special mentions to the dinner team who helped out at the finish line, those who came early to set up and clear away the equipment and the Mayor of Frodsham, Lord Frank Pennington who came to open this event.
Judo Assembly
Thank you to Ann from Judo Education who came in to take about and show us a little bit about judo. We talked about respect, discipline and enjoyment.
Year 3 and 4 FA coaching
We have been delighted with the FA coaching sessions class 3 and 4 have received in the summer term. These have helped encourage teamwork whilst focusing on skill development enjoyment of sport. This has proved so popular that we have set up an after school club led by our FA coach.
Year 2 Mini Kickers FInal
Congratulations to our year 2 footballers who made it to the football finals at Evertons FInch Farm.
They finished 4th. Amazing facilities, football and enjyment had by all. The children got to travel like a professional to Finch Farm.
Year 3 and 4 Diamond Cricket
Congratulations on finishing in third place. Not bad for our first try!
Everton Mini Kickers Year 1
Well done to our 2 teams who took part in this mini kickers event. Our B team came second and received a silver medal. Our A team finished 5th . All of our players were keen to do well and are developing their skills. It was great to see the smiles on their faces. Mr Broome was really pleased and commented on how well both teams represented our school at this event. Definitely players of the future.
Everton Mini Kickers Year 2
Wow, for two years on the run this team have won this tournament. This means that they have been invited to the football finals at Everton's training ground, Finch Farm. Thank you to Mr Blythe and Mr Yeates who helped manage the team to victory. Well done to Thomas our goalkeeper who made some amazing saves and never conceded a goal all though the tournament. Football was played in good spirits with everyone shaking hands afterwards.
Police Football 5 a side Tournament (Runners Up)
Well done to the 5 a side team that took part in the Cheshire Schools Police Football tournament. We won our group, played some amazing football and made it to the final. Unfortunately, we lost on penalties in the final but all the pupils were a credit to themselves, our school and their families. PCSO Neil commented on our teamwork and dedication. Thank you to all the supports and those who came after booster to take part. It was a great day. We got to play football, meet the mayor and enjoy the sunshine.
Volleyball Tournament
Amazing development shown by our volleyball squad. They have shown commitment, dedication and an enjoyment of sport. They each did their personal best. We finished 5th but not a bad effort considering our team had all year 5 players whilst others had year 6. WE have lots of positives to build on for next years event.
Stanny Track Cross Country FINAL
Special mentions to Joe and Charlie who completed all of the Cross Country events. Great effort boys. You have taken part in these events in the freezing cold and the glorious sunshine!
We are all very proud of you.
Thank you to all of the other children who have taken part in these events across the year.
Delamere Cross Country
Congratulations to everyone who took part in our cross country event in Delamere Forest. We took part with over 11 different schools from the local area.
We took over 100 children from KS2 and everyone had a great time. Although it was a little cold for the spectators, those children who ran did themselves and the school proud.
Special mentions to all of the parents and grandparents who offered their support, especially those who helped marshal parts of the course.
We took the most runners out of every school so well done everyone!
Those who finished in the top 10.
Year 3
Josh (2nd) Brandon (7th)
Poppy (4th) Macey (5th)
Year 4
Emilia (2th) Isabella (5th) Sarah (5th)
Lukas (2nd) Charlie (4th) Zac (4th) Harrison (9th) Thomas (10th)
Year 5
Isabelle (10th) Imogen (7th) Anna (8th)
Henry (5th ) Jack (7th)Lewis (8th) John (8th)
Year 6
Esme (6th)
Joshua (2nd) Michael (2nd) Luca (7th) Gabriel (10th)
Stanny Track Cross Country
Congratulations to Joe and Charlie who took part in this event on Saturday. Once again it was freezing cold! Both runners kept warn and showed clear resilience in the conditions. This shows that cross country running can take part in any conditions. Thank you to the parents who came to this event and showed fantastic support.
Basketball
Great effort from our two teams in this competition. Every single player got lots of game time and improved so much across the tournament. All of the players have been a credit to our school. It was great to see the competitive nature when both teams played each other. Well played everyone.
Change 4 Life Champions
We now have two new C4L champions in our school. The pupils will be a leading voice in how we can stay and remain healthy through activity. Both pupils have come back brimming with confidence and want to tell the rest of the school what they have been up to.
Dodgeball
Well done to the 6 children who got to represent the school at this event, some for the first time. It was great to see their competitiveness and resilience shine through. All of the games were played in good spirits and everyone shook hands afterwards.
Sports Hall Athletics
Well done to our year 5 pupils who took part in this athletics event today at Frodsham Leisure Centre it was great to see everyone taking part and enjoying sport. This was an opportunity to try new events and build confidence. Thank you to everyone who took part. You are all a credit to our school. More images can be seen in our sports blog (Link at the top of the page).
Hoops for Health Cheshire Phoenix Basketball Tournament
Great effort from everyone who gave up their Sunday to take part in this event. Some great basketball was played. It was great to see everyone getting lots of game time. We would have liked to score more points but we have the building blocks to a solid team. We did not get to the final match but enjoyed watching the professional Cheshire Phoenix players against the Worcester Wolves.
Girls Football
Congratulations to the Girls who represented our school at the school games tournament. We won our league scoring lots of goals. We made it to the semi-finals but lost 2 – 0. In a freezing cold event all the girls had smiles on their faces they even got to meet the mascot from Chester. Special mentions to our Goalie, who hit the bar from a goal kick!
Everyone played well and did themselves proud.
Hoops 4 Health
Thank you to the 3 professional basketball players from the Cheshire Phoenix that came to work with class 5 and 6. They discussed the diet of an athlete, healthy eating and anti-smoking. All the children also played some basketball games.
In the upcoming weeks the Phoenix coaches will come back into school and work with both classes and select a team for a future basketball tournament.
It was a great opportunity for the children to meet professional athletes.
Multiskills
All of class 3 attended this amazing event with our sports cluster. Everyone received lots of stickers and returned to school with massive smiles. See our blog for more images
Football Year 5/6
Congratulations to those who represented our school in this event. We finished 3rd much better than 6th last year. Mrs Harrogate said some great football was played. We only conceded 3 goals in the entire tournament. Well done Jake and John. Special mention to Michael who was awarded player of the tournament.
Football Year 3/4
Great effort by our team who finished 5th. This was a team made of all year 3 pupils. They even got to meet two professional players from Liverpool ladies. See the blog for more information. Congratulations to Brandon who got an award for his sportsmanship.
Quicksticks Hockey
Great effort by our team who finished 4th in the competition. This is so much better than last year (As we finished bottom). Great effort by all who played.
Meeting Beth Tweddle
Beth commented on the variety of sports we do at St Luke's
Year 3/4 Tag Rugby - Skills and Drills
What a great afternoon of sport - the children learnt about space, movement and teamwork. The coaches commented that the group listened really well and made real improvements across the sessions. See our blog for more details.
Tag Rugby Tournament
Building on the successes from the skills and drills festival the St Luke's team finished 3rd in this Tag Rugby tournament at Helsby RUFC. This improved from last year's 4th place.
The team enjoyed working together and scored some amazing tries. Special mentions go to Luke who showed great footwork with his defensive displays. Well done to all the boys and girls that took part. Some of these have been offered the opportunity to join Winnington Park Girls team and Helsby RUFC.
Football V Norley
On a wet and windy day, the newly formed St Luke's Football team won! It was their first away fixture of the season. We had 3 Y5 boys making debuts against an experienced Norley team.
Both teams played well with the score at half time 1-1
St Luke's battled on and with new recruits Jack, Lewis and John all on the pitch the team progressed to victory. Looking forward to our next fixture.
Special mentions go to those die hard supporters who came to watch and got soaked!
Orienteering at Helsby High School
Congratulations to our Orienteering members who took part showing off their team work and map reading skills. They have thoroughly explored the grounds and made new friends. Special mentions to the parents who attended and the Helsby High sports leaders who made this event possible.
Tag Rugby Skills
Ten of our year 5/6 pupils took part in an RFU training session at Whitby Sports Club in Ellesmere Port. This included Drills, Skills and lots of Game Time.
See our blog for more information
Basketball Club
What a great start to our basketball session.
Those in years 3 and 4 really enjoyed our after school club. They even got to play a match towards the end of the session.
Cross Country Running Club at Stanny Track
Following on from the success of the daily Congratulations all who took part. Special mentions to Luthian, Jason and Emilia who ran in their first ever race. Extra special mention to Charlie who came 3rd. Well done for running on a Saturday morning.
Cricket Tournament at Frodsham CC
Football Presentation Evening
well done to all those who have played football this season. Here is a section of trophies that you received.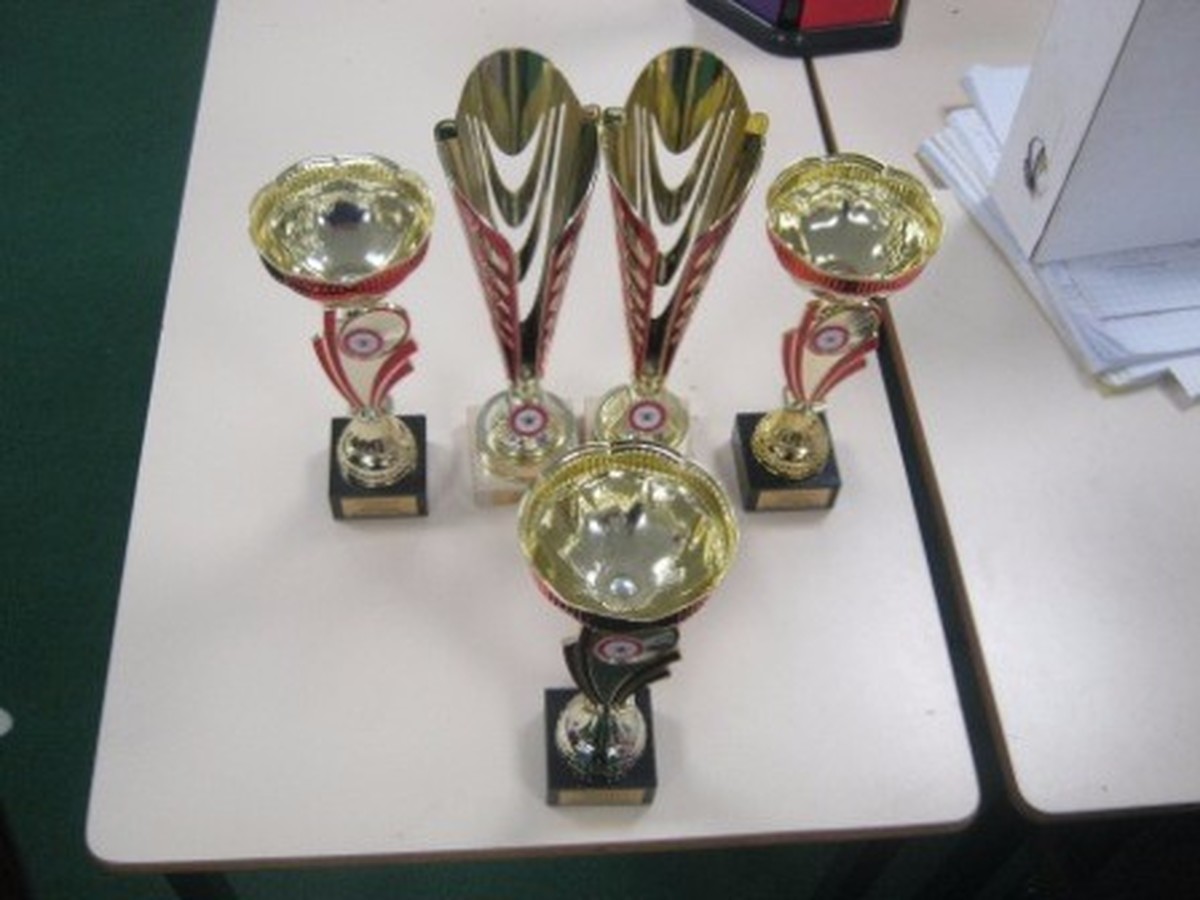 Race For Life
A massive congratulations to Anna who ran and finished the 10 km race at Delamere Forest. Mr Taylor is pleased that your effort during the daily mile has had a positive impact on your commitment to running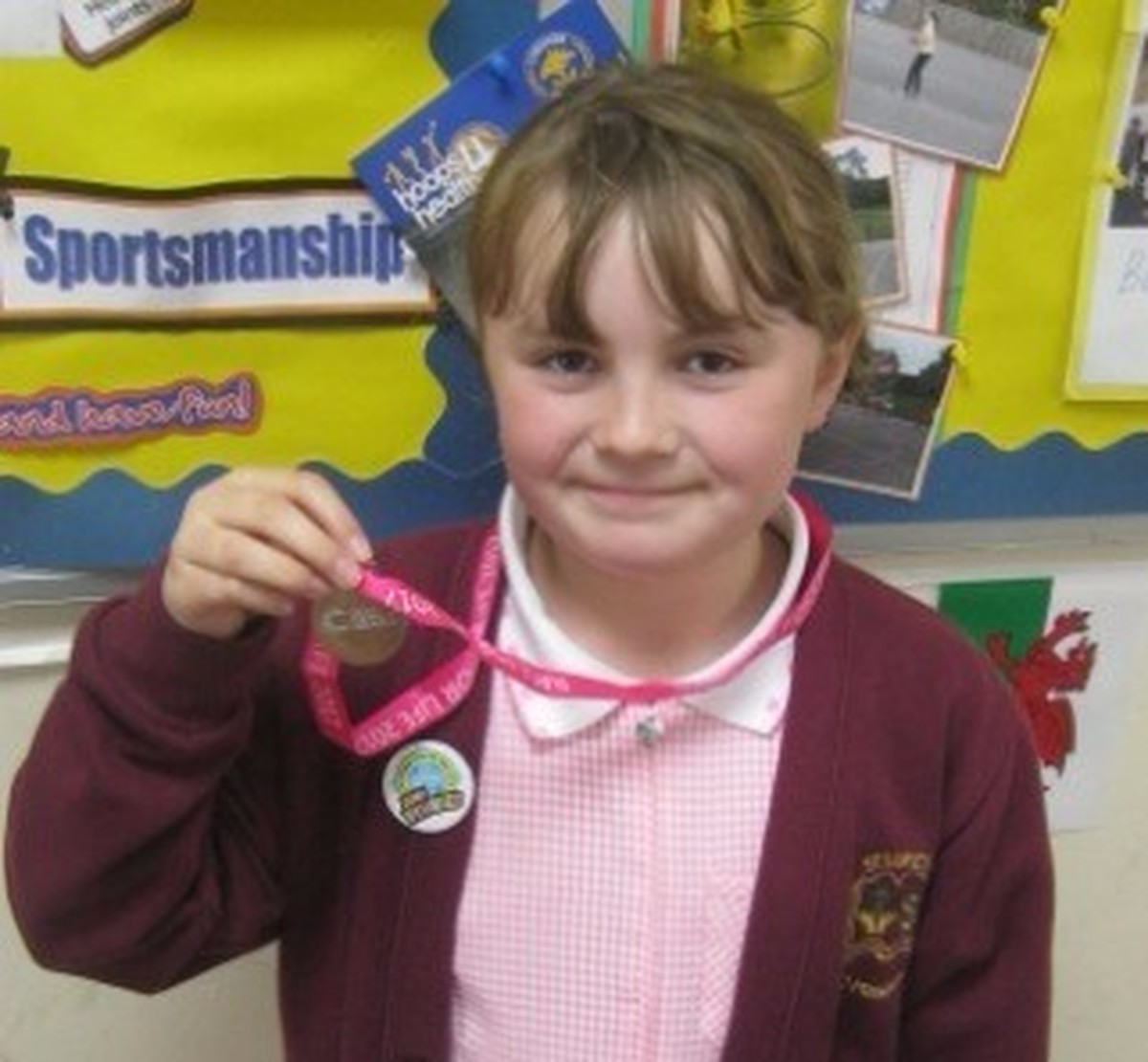 Dance Event
Football League V Manor House
Football Year 3 / 4
Volleyball Tournament
Delamere Forest Cross Country Running
Basketball Event at Cheshire Phoenix
Mini Kickers
Basketball Coaching and Tournament
Cheshire Phoenix - Hoops for Health
Football match v Helsby Hillside
This was a great game of football to watch. We had a couple of players starting for the first time. Although we lost the match everyone battled until the end. Great effort show by all who played. We are looking forward to our next fixture.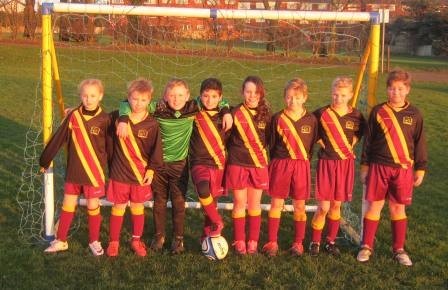 Multi Skills
Football with Frodsham JFC
Class 3 and 4 intra school Tag Rugby
Over the past few weeks in PE sessions both classes have been building up to a tag rugby tournament. For the competition we split each year group into house teams. The event was a success with everyone taking part.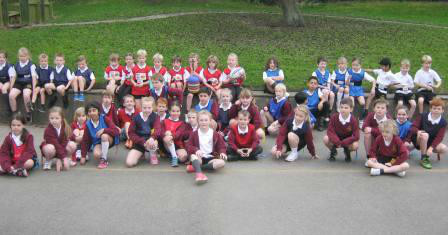 Judo
Quicksticks Hockey
Tag Rugby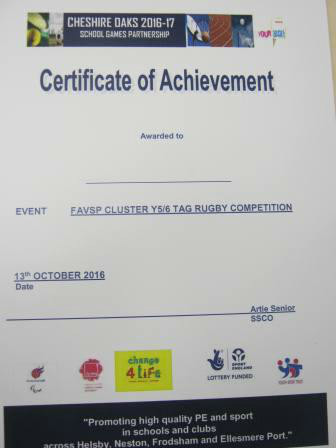 Change for Life Champions
Well done to Mae and Luke from year 5 who have became our change for life
champions.They got to meet an Olympian Sophie Cox who was part of the team GB Judo squad that took part in the London 2012 Olympics. Mae and Joseph came up with lots of activities that we could do in school to keep ourselves active.We look forward to using this opportunity for the children to create and develop some of their own games.
Mae and Luke came up with their own vision statement:
To put smiles on children's faces through being healthy and active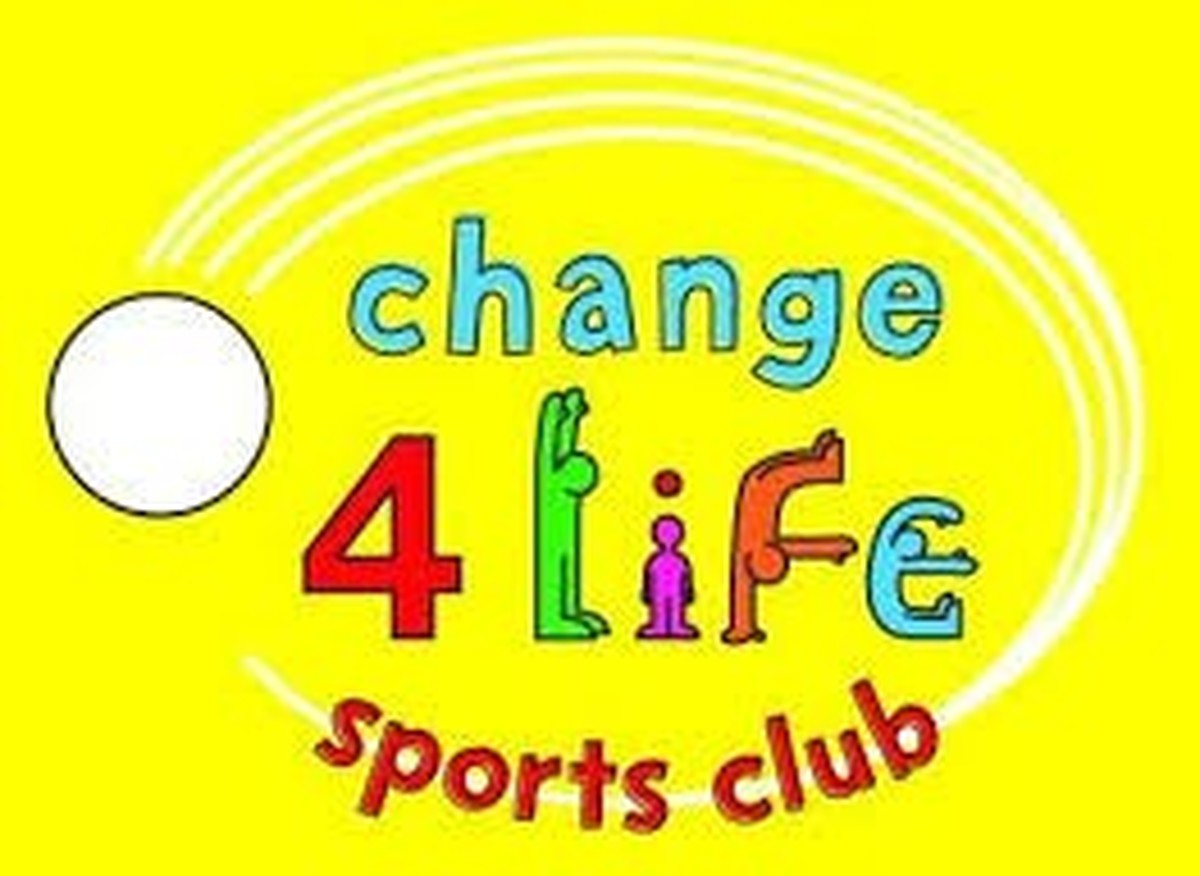 Volleyball Training
Dodgeball Leaders
Congratulations to the six children who have completed the dodgeball leadership training in conjunction with Helsby High School at Frodsham Leisure Centre. The group learnt a variety of team building skills and games that can be transferred into a variety of sports. These leaders will now be able to pass on their skills to others back at school in PE sessions and at lunch times.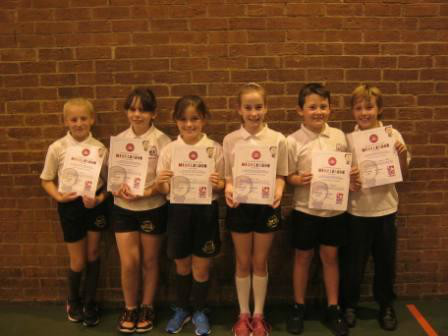 5000m Challenge
Daily Mile
Blue Peter Sports Badge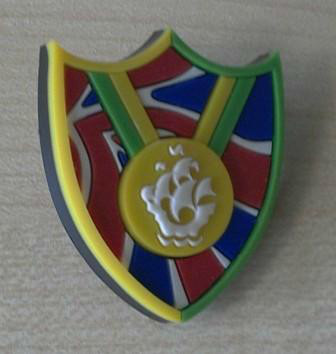 Congratulations to Anna in Class 4 who has received her Blue Peter sports badge. You can earn your Sport badge by inspiring a friend to take up a new sport. Anna inspired her cousin to take up rugby. Anna already has 2 other Blue Peter badges and is looking forward to working towards others.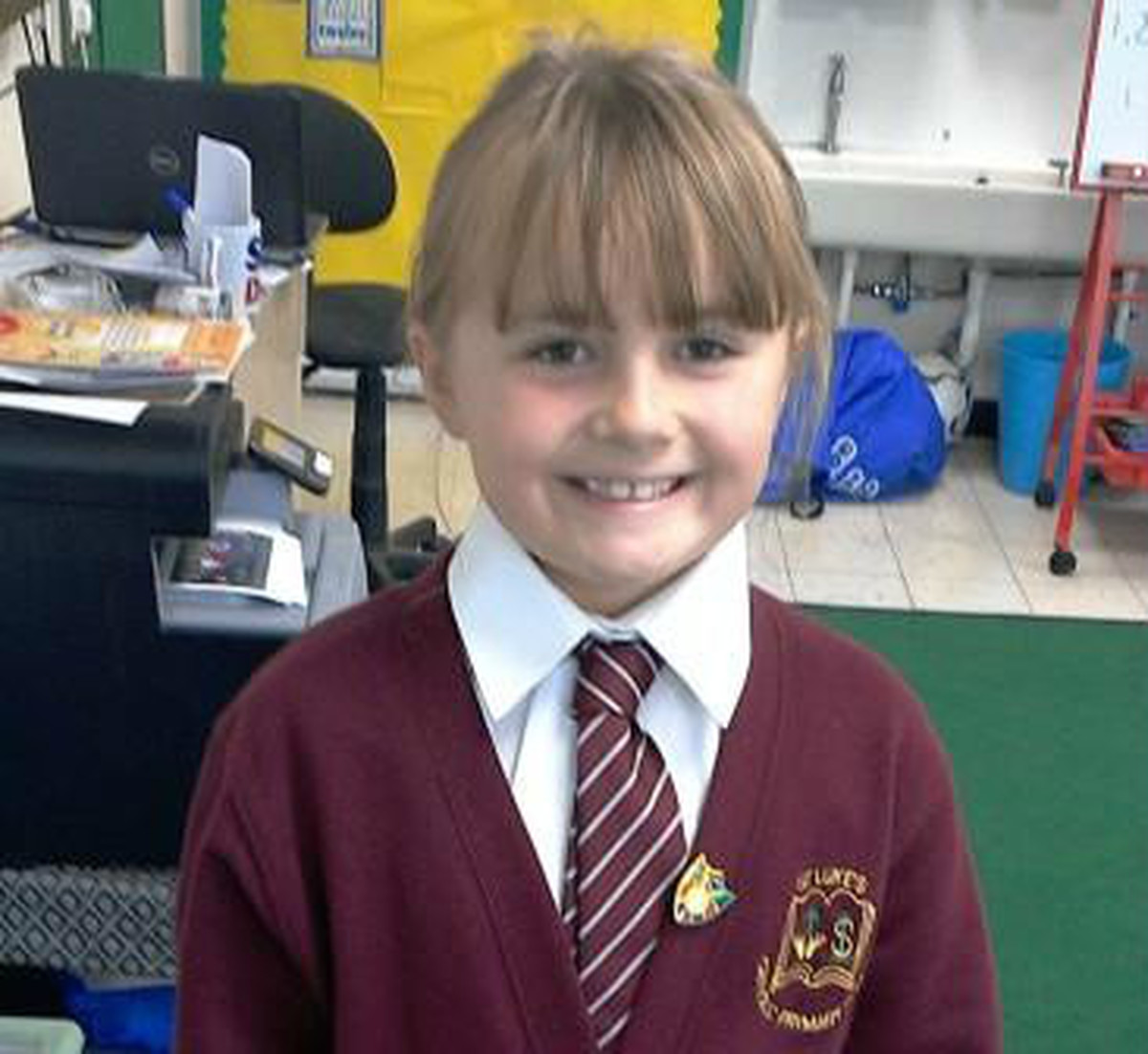 Tri Golf
Kwick Cricket
Skipping Workshops
Netball League
Well done to everyone who played their first netball match against Elton. It was obvious the other team has lots of experience and taller players but this did not stop everyone from doing their best. It was nice to see a combination of year 5 and 6 pupils taking part. Key sportsmanship was shown as both teams had an after match drink together.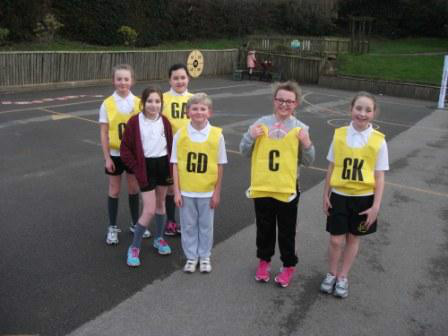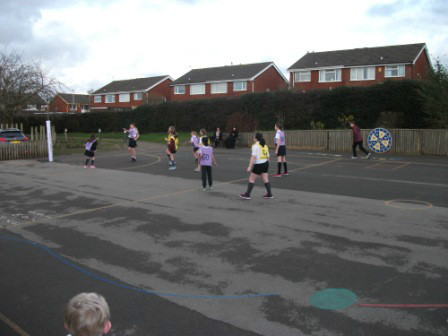 Football Coaching from Frodsham Town FC
Massive thank you to Joe from the football club who came to train some of our children. What a session, everyone had red faces! The children played lots of games and finished with a World Cup final scenario – 2 players sent off and 15mins to go. Can the team hold on to win the match?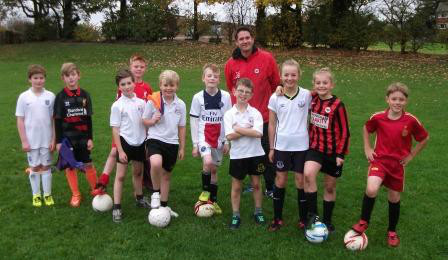 The Med Ball Challenge
Great effort shown by all children in year 3 and 4 who took part in England Athletics, Med Ball Challenge. This has been designed so that throwing techniques can be practiced all year round. All of the children did a variety of throws with the distances being recorded. These included the PUSH, FLING, THROW, PITCH and HEAVE. We will be comparing these results with other schools in our locality.
---
Reception and Key Stage 1 Mini Athletics event at Helsby High School
Well done to all of our Key Stage 1 and Reception children who took part in a variety of events on Helsby's running track. These included a variety of 10 different events, such at the sack race, relay race and the obstacle course. Everyone took part, enjoyed themselves and worked as a team.
One highlight of the day was the children recognizing past pupils from our school who helped to demonstrate events.
Special mentions to the mums and dads, who accompanied the children on this event; this support helped make the day such a success.
District Sports
What an evening of Athletics! We took part in our annual event held at Kingsley Community Primary School. The events included Tug of War, 100m sprint, skipping, sack races, been bag shuttle and finally the relay. The
All children that took part did an amazing job
Milly James
Alex Gracie Eva Beatrice Joseph Archie
Rafa Rebecca Luca Gabriel Emilia Michael Sebastian Harry Esme
Thank you to all of the support the children received from the sidelines, the atmosphere was electric. This really helped them go that little bit faster!
We are already looking forward to next event and want to build on the success achieved this year.
Jack Denton Primary School Swimming Gala
Congratulations to all those who gave up their Saturday evening and competed in this swimming gala at the brand new pool in Northwitch.
These children took part in individual events, relays and cannons where all swimmers compete as a team. All children swam at least 2 different strokes from a selection of front crawl, back stroke, butterfly and breast stroke.
The support from our school was noted by the organiser who said that we cheered for everyone in each event. From this 2 children have been invited to take a trial for Northwich Swimming Club.
Girls Football Finals
Everton Football Festival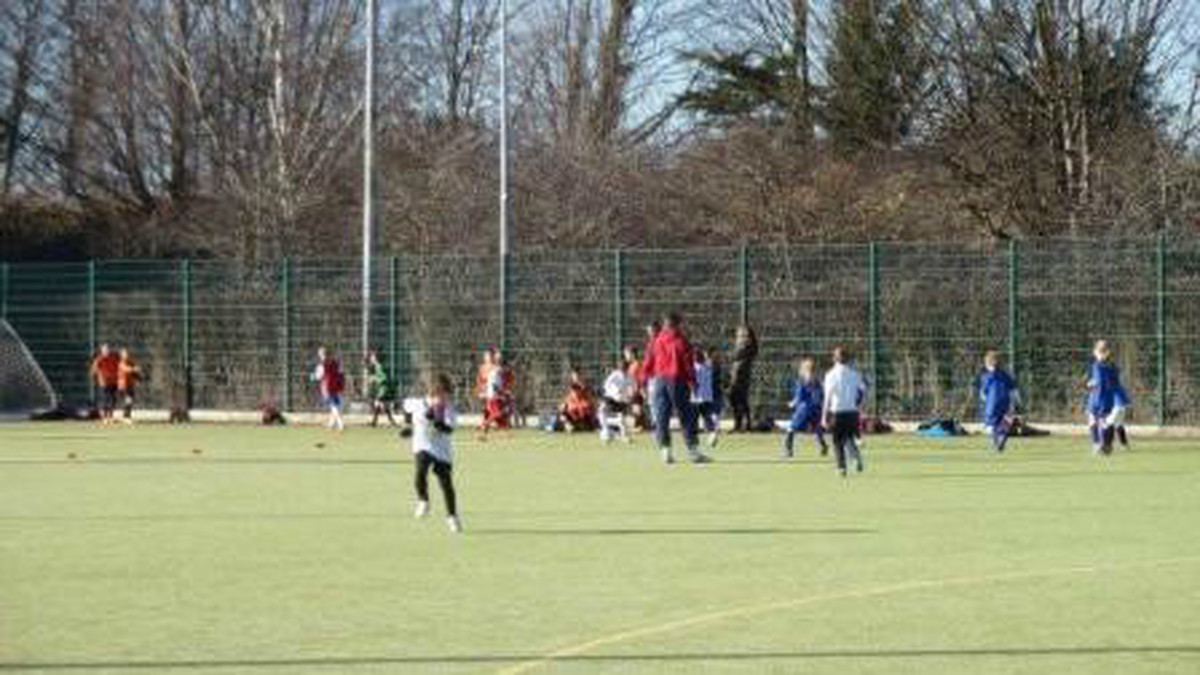 Year 3 and 4 Football
Luca has written about the event
We lost 3 or 2 games and we drew everything else. Me, Cian , Casey,Darcy, Oliver, Fin and Mason played. We did this in the freezing cold at the Leisure Centre. The best bit was that we scored a few goals. Everyone had a great day.
---
Below are some of the reasons that highlight the importance of PE and maintaining a healthy and active lifestyle.